Back at it again this year. Ben is now 9 and has a great story.
Saturday morning he was able to take a nice deer for his second.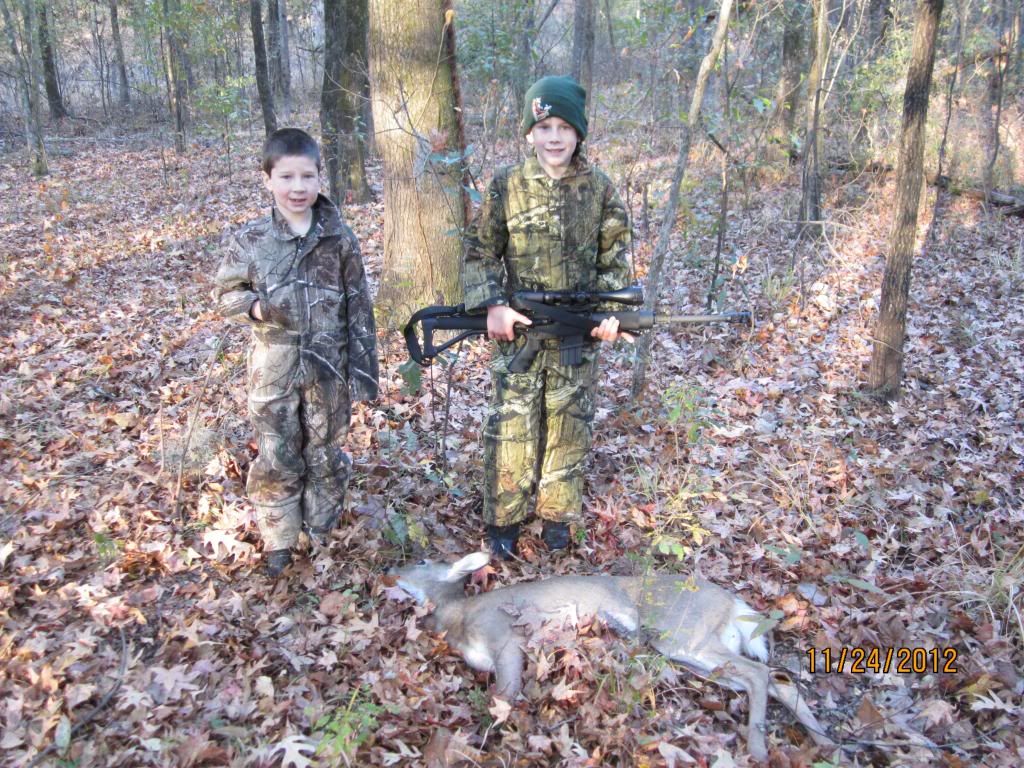 It then got interesting on Saturday night. The rut was on and we had deer moving all around and behind us for an hour or so. Some bucks were locking horns and just some random activity but it was all off to the side and out of range. This one deer was on us for about 45 minutes. I could see that is was nice, but I did not have a scope to count points as we have a 9 or better management rule. It was getting dark and none of the deer were moving our way except this one finally made a movement across us. It cleared some brush at 65 yards and I took the scope to make the call. I instantly saw some trash up high and told Ben he had a shooter. I had already turned on the illuminated reticle and daylight was dropping fast. He squared up on the deer but I knew that we had trash brush in the sight line and I had him hold and follow. The buck then hit a clear path and I gave the green light only to hear "Dad, I can't find the deer". At this point, the deer had turned on a trail and I knew he was headed away to the tracks. I made the decision to whistle to buy a few seconds hoping he could get the scope up. 1,2, "I got him",
Boom
; He missed.
The deer ran straight at us. I ran the scope down to 3, repositioned his sight line to where I thought the buck would stop and at 30 yards he turned broad side, almost perfectly on the mark, and Ben put a nice heart shot on him.
Bigger deer than my best. He may as well take up golf as this is about as good as it gets.