Hey fellas, long time lurker, 1st time poster! Wanted to share my success with my 450 Bushmaster setup, over the past 2 years, since Michigan has made certain 'strait walled' cartridges, fired from a rifle platform, legal in the shotgun zone here.
Here is my most recent Michigan whitetail I took @ 314-yards (laser rangefinder):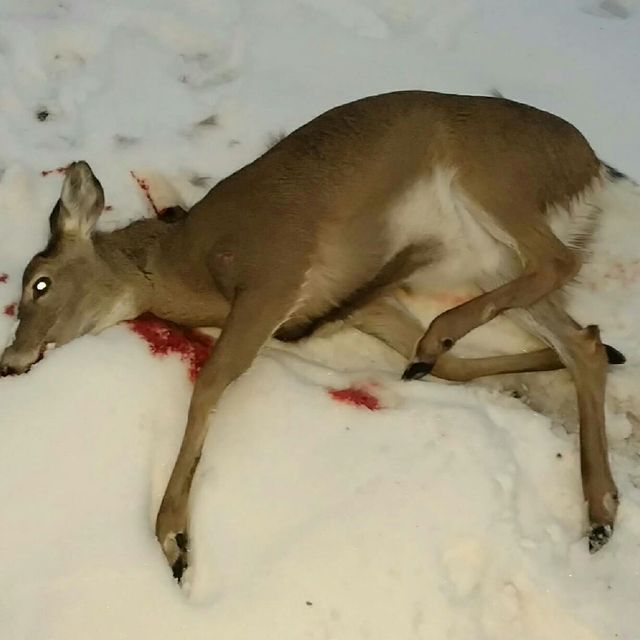 What had me looking for a new whitetail hunting gun you may ask? Well, it was three-fold. First was the discontinuation of the sabot shotgun shell that I was currently using out of my custom Beretta 390 12-gauge...second, I was looking for a softer shooting platform for my 2 younger daughters that are also interested in deer hunting...And third, I just wanted a new toy after MANY years with my VERY proven Beretta.
Being a big AR fan I knew going in that I was looking at that platform...and after a bunch of research, I decided that the 450 Bushmaster was what I was looking for...it also happens to be the maximum cartridge length, that is allowed here and Michigan, in the shotgun zone.
Well...off to Gunbroker.com I went in search of a new/used Bushmaster chambered in 450...imagine my surprise when I stumbled upon a custom 450 Bushmaster AR maker there called Gryphon Trading LLC!
I ended up picking one of their more basic complete uppers. (by basic I mean a standard free-float tube/forearm and a non-painted stainless steel barrel) The only splurge I made was the addition of one of their custom brakes, which I figured would help tame a bit more recoil for my younger daughters. My upper came 100% complete with their 18" mid-length SS barrel.
After receiving the upper I added an older Vari X II Leupold 3x9 optic in a cheapo (they work however) B-Square AR flat-top mount.
The lower I built using an inexpensive Anderson Manufacturing 'muti cal' LR I had already...I added a:
-Magpul fixed rifle stock
-Magpul grip
-ACT lite trigger group
-Basic LPK
-Spector 3-point sling
Here's the end result: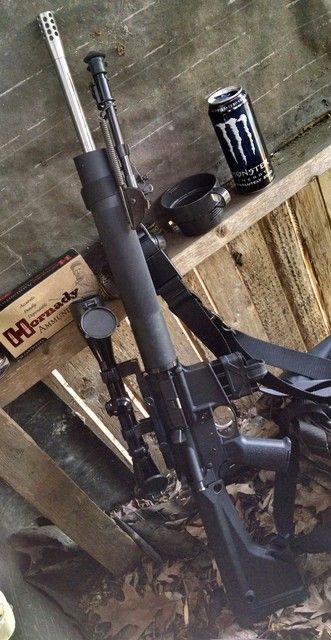 Here is a 5-shot target @ 100-yards W/the above setup: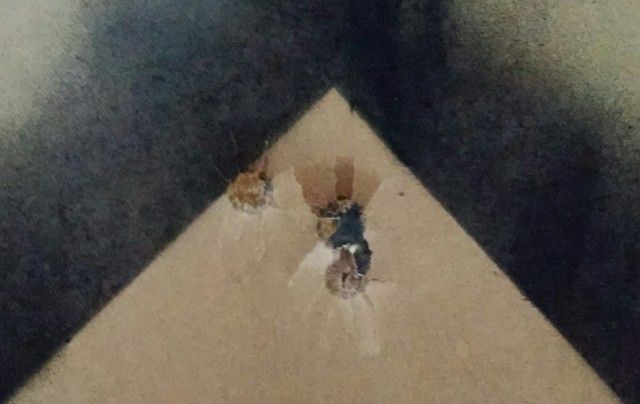 .