I was pulled towards the 450 bushmaster because of the recent change in Michigans law that allows straight walled cartridges in the lower part of the lower peninsula. I built mine up just in time for gun season. I was not able to hunt opening day Saturday, but got the opportunity to hunt sunday evening and Monday morning. After sitting in the snowfall until about 930 I went back to my parents house. The weather was getting worse, so around 1130 I started packing up to go back home. I was in my parents garage when I looked out the garage door window and saw something on the edge of the cornfield and woods. My 450 bushmaster was right next to me in the garage, so I loaded it up and dialed up the power on the scope. I took a knee in the doorway of the garage to fire.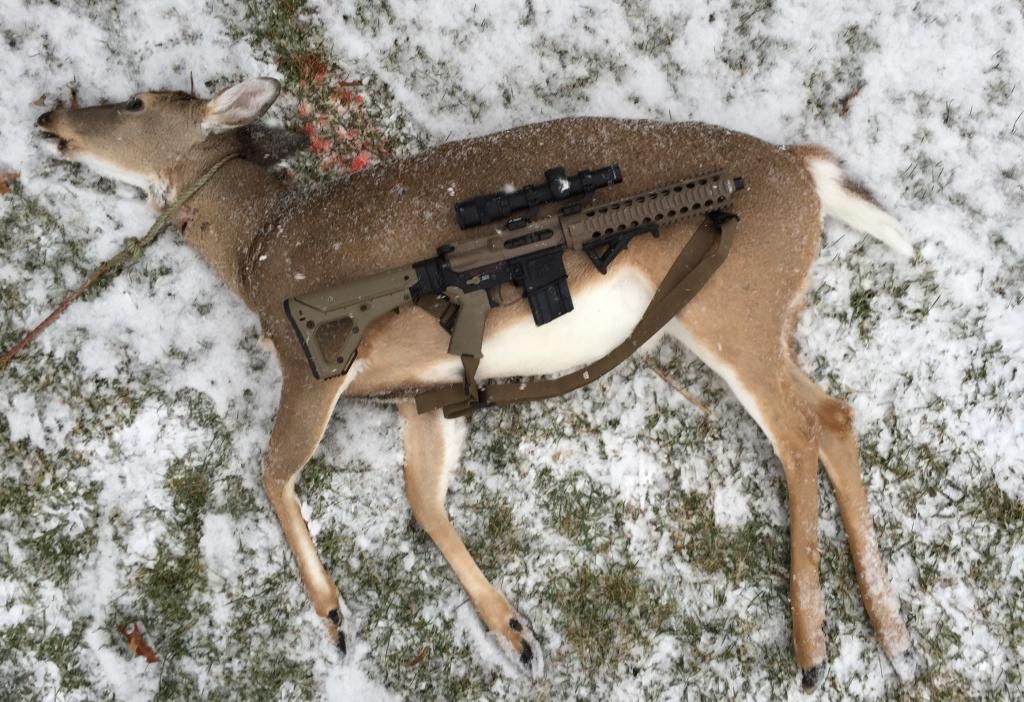 It dropped instantly. I use my rangefinder to check shot distance. It was 105 yards with the factory ammo.
Gun is a PSA blemished upper with ejection port opened and cover hinge points ground off. Franklin armory 11.5" barrel, MGI bolt, standard carbine gas tube and cheap young mfg gas block. The rail is a cheap UTG free float that I cut down. I cerakoted both the upper receiver and the rail. Scope is a 1-4 trijicon accupoint. It is on a registered SBR lower and is using an H2 buffer. I took nine shots to make sure it was sighted in, in the 10th shot from this gun took this deer. No malfunctions.
It was a through and through shot. For those interested in the damage here is a picture. The spine was obliterated and there were two large 1/2 baseball sized holes in each lung.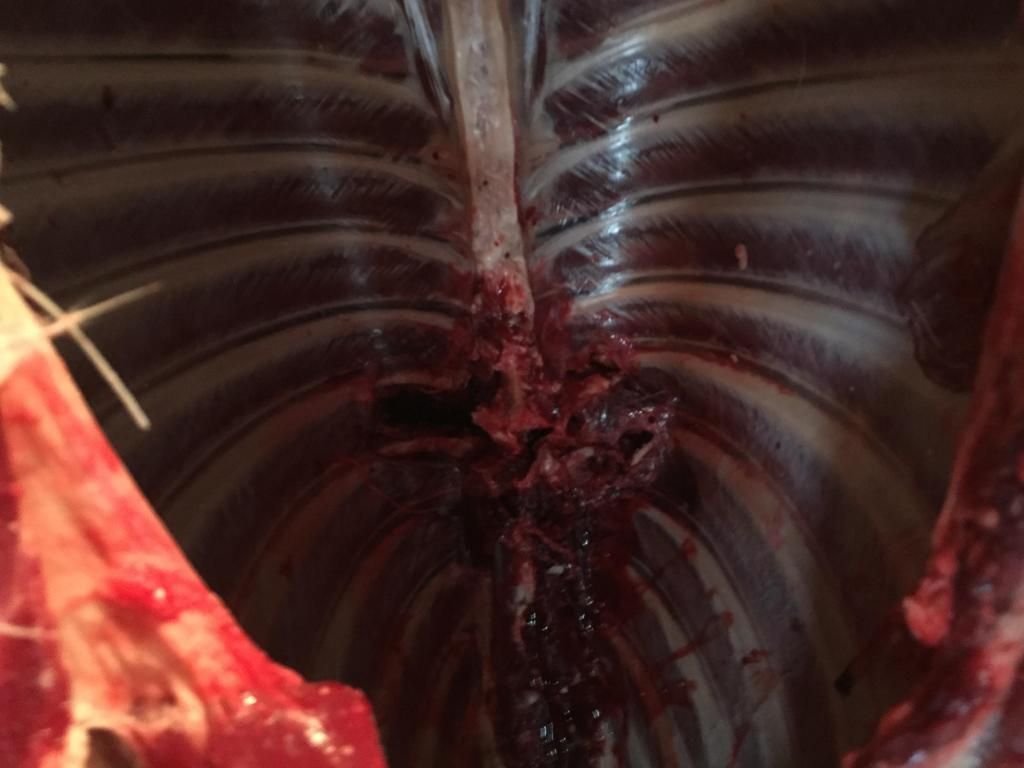 I processed out the deer for a good amount of venison. Next thing is to be ready for next year so I can harvest another with the 450 bushmaster and one of my handloads.