Drum Roll Please!!
I brought the idea up to Tim and he had been thinking about it for awhile. Just not enough time to do it. So, I provided the rifle, Tim provided the expertise to modify it and now I'm going to finish the development under Tims direct supervision. I've never done a WildCat before! But, I think I'm in good hands.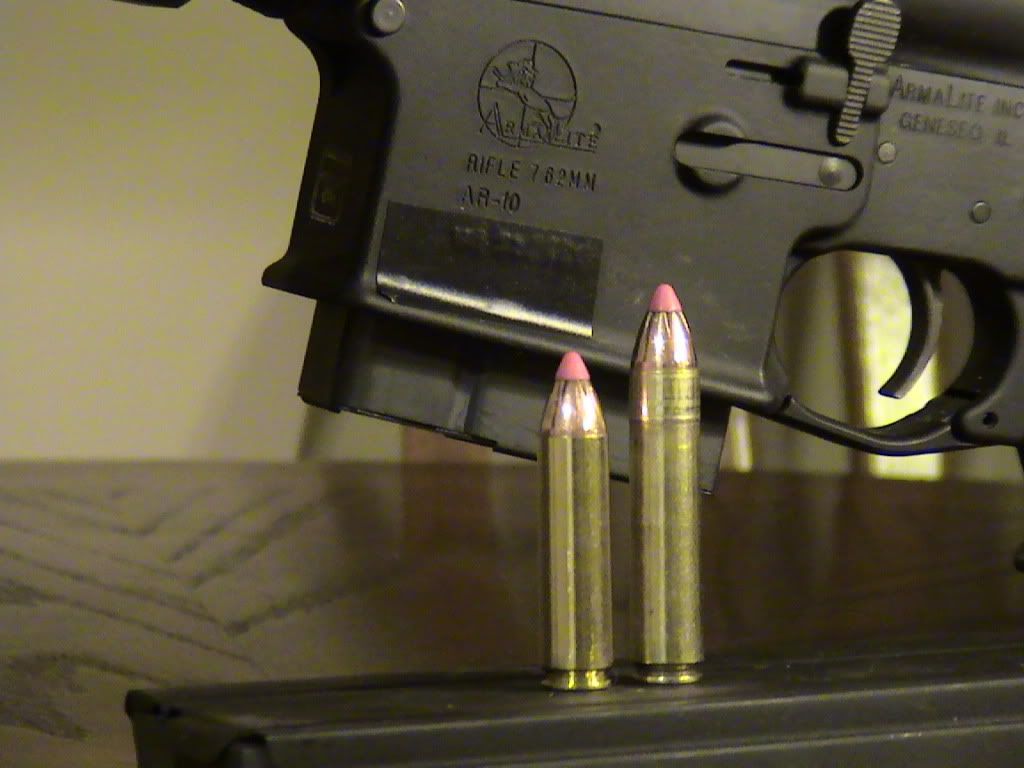 Rifle is Armalite AR-10
Barrel is a 20" .4515, 1 in 40T. Rifle "308" gas tube.
Case is a 284 opened up to 45 cal. trimed to 2.09
I'm going to start with 230gr. FMJs over 296.