I have been mulling over converting the 450b 20" upper to a retro inspired m16a1. I don't want to go too custom and want to use as many off the shelf parts as available to minimize costs (i.e. no custom machining or one off parts). I would prefer to use actual surplus A1 parts as well.
So, I have some questions on how to achieve this. Can I use a generic A1 style stripped upper (or the actual one) and transfer all my existing 450b upper parts over to it? I have seen the picatinny rail detachable handles however they don't look truly "A1" to me. I will go this route only if absolutely necessary.
Also a request, Can a 20" barrel owner measure the outer diameter of the barrel just beyond their faux front gas block so I can figure out if a Front sight block is available in that diameter? Yes, I plan on using triangle handguards. I understand that I might need to grind down the functional gas block to get it to fit. Thanks to all in advance on helping me build this.
Edit came together slowly; but rifle is finally done.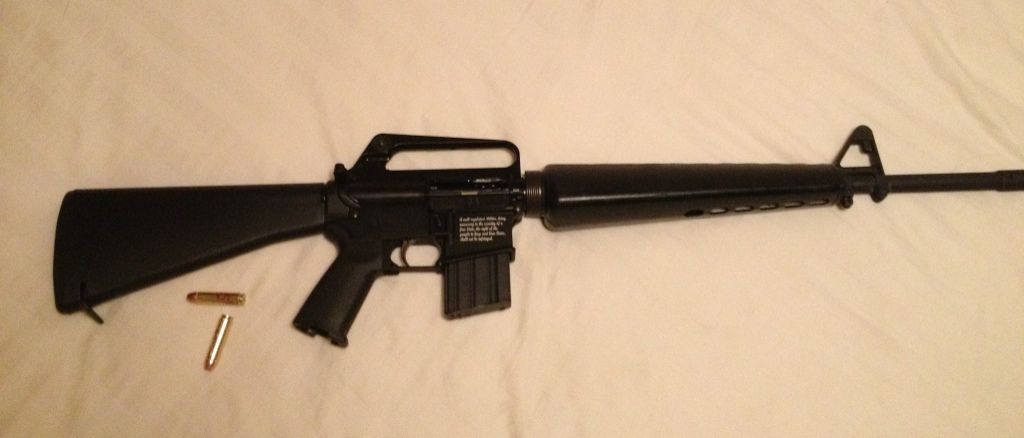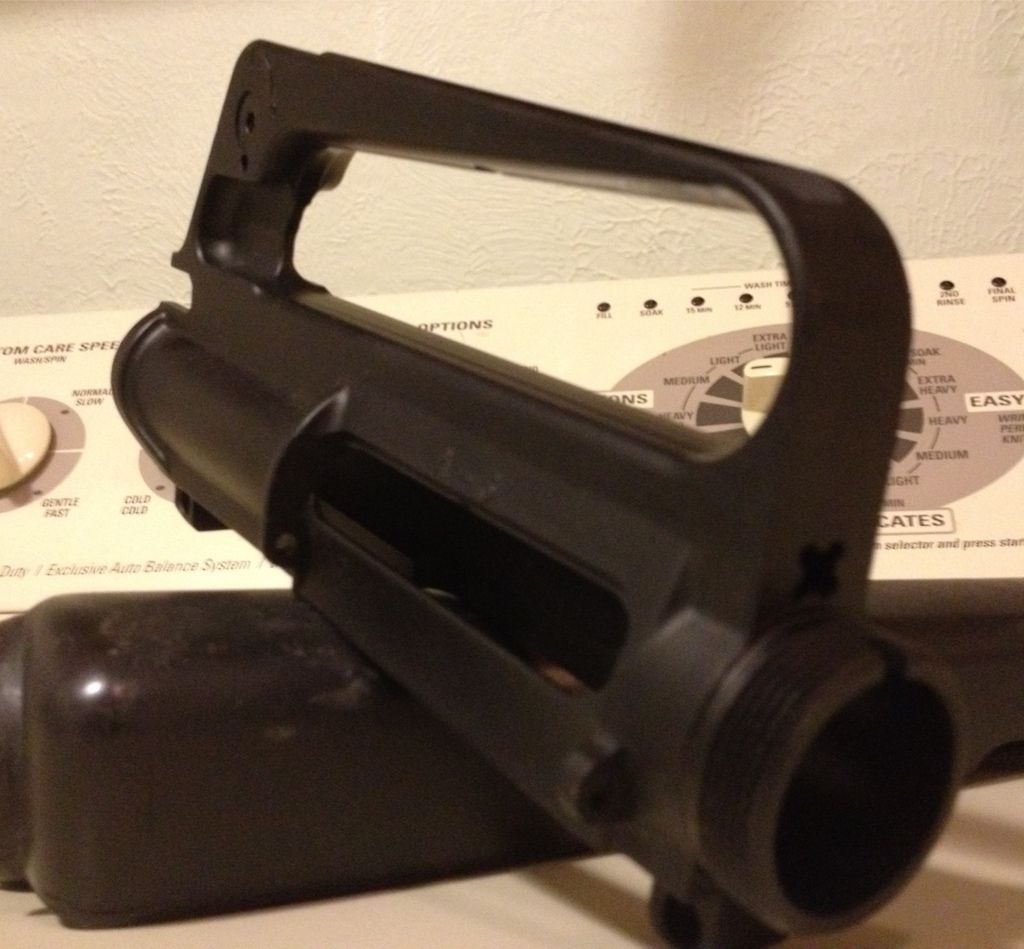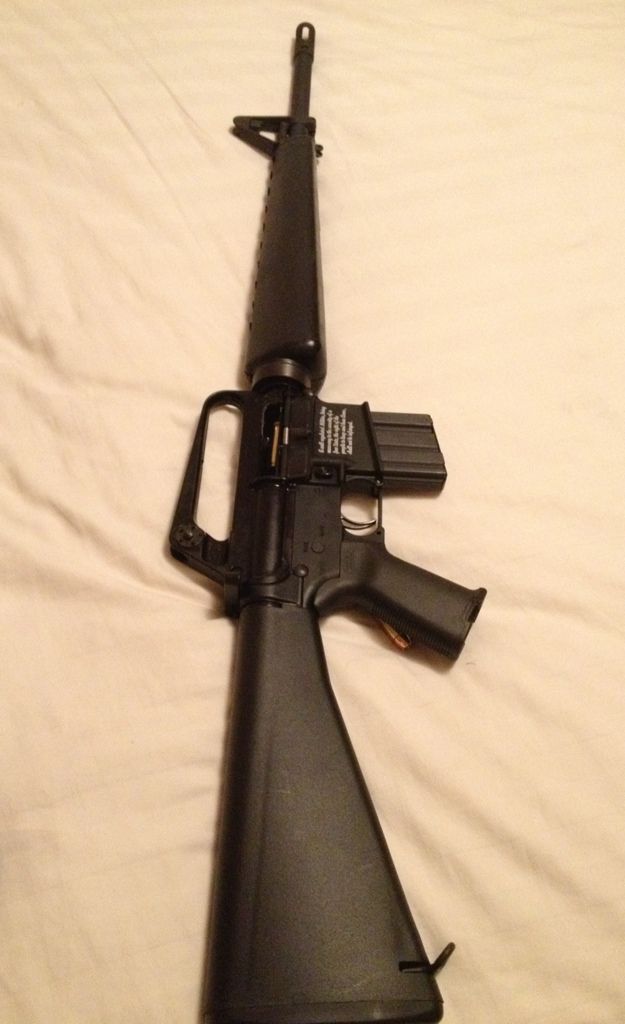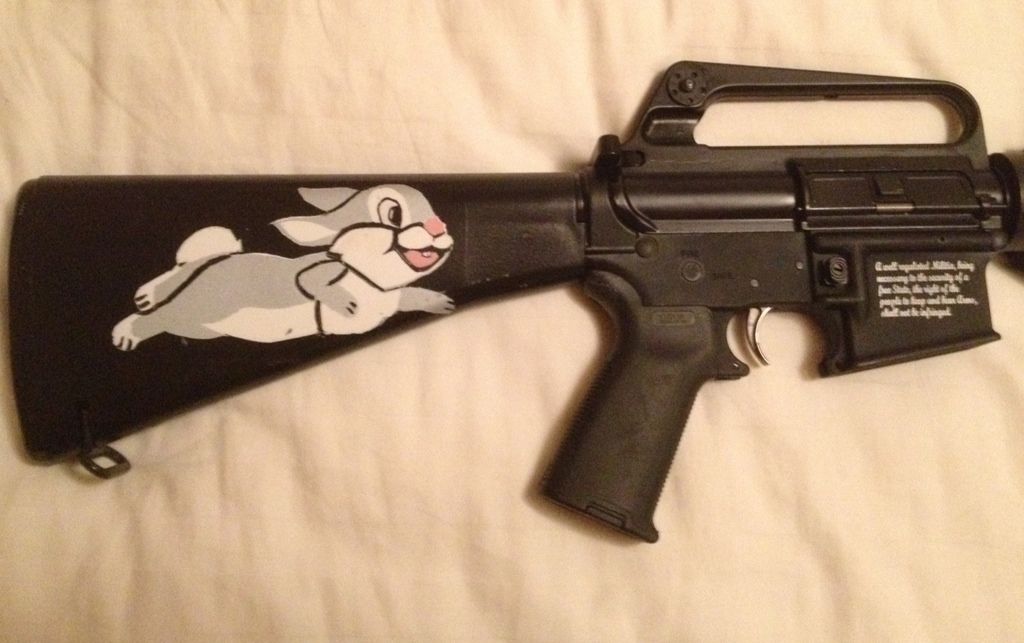 For instructions on disassembly of upper, see first post pg 2