A few days ago, Top_prop posted a link to a vendor selling muzzle timing shim sets for 11/16-24 threads like our 450b uses in a
different thread
on this sub-forum. I ordered a set to check out and report on. They came 2 days after ordering them online!
They were packaged as advertised:
The dimensions are to spec as measured with a Brown & Sharpe Micrometer. The finish is good. No burrs.
Here's the experience I had timing my Ross 3-gill brake to a Franklin Armory 450 Bushmaster 20" Hbar barrel"
Unshimmed, snugged but not torqued:

With .020 Shim, snugged but not torqued = needs more: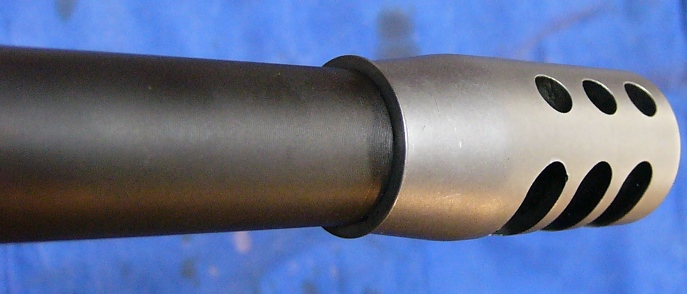 With .020+.010 Shims (.030), snugged but not torqued = real close but went past TDC when torqued: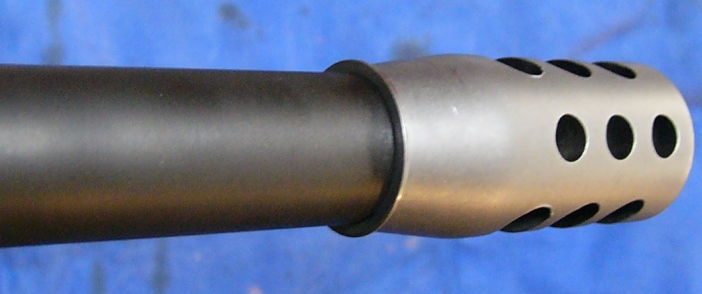 With .020+.010+.005 Shims (.035), snugged but not torqued =
a bridge too far
: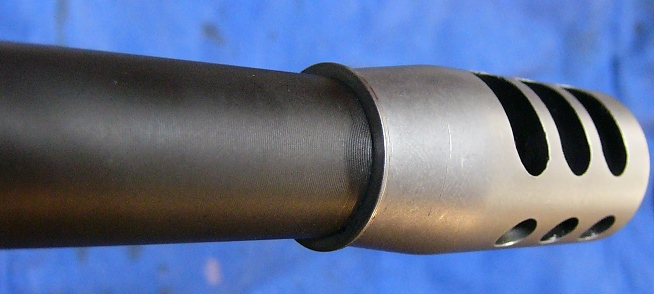 With .020+.007+.005 Shims (.032), torqued = Perfect:

In conclusion, the Badger Ridge Industries shim set will accommodate approximately 0 to 270 deg past TDC, but will not help with 270 to 359 degrees past TDC. You'd need 2 sets unless we can convince Tom to add 1) .015 shim to the pack. There's a second issue and that is protrusion. At .868 OD, the shims stuck out .040 beyond my brake's diameter and .065 past my barrel's diameter. The only concern with that protrusion is when pulling the rifle out of a padded case, it may hang up on the padding. It wasn't enough that I would worry about it snagging on brush as I passed through cover though.
Hoot