A few months back I ordered a 22" m24/m40 contour 450 bushmaster barrel for a R700 action from
http://apachegunworks.com/
450 bushmaster standing by a 308 while a 5.7mm cry's our in terror.
I screwed it all together last week and these are its first shots at 100. 4 shots at 3 o'clock are the very first shots fired, I had a magnetospeed attached. At 12 O'clock is a second 4 shot group also with the magnetospeed. 9 O'clock is 4 shots without the magnetospeed and the final 4 at 6 O'clock. This is all with Factory Hornady ammo using the Flex tip 250 grain bullet. Velocity published on the box is 2200 fps.
IIRC, the 2200fps is what is to be expected from a 20" AR gas gun. My 22" barrel on the bolt rifle gave the following:
Shot Group 1. 2343, 2339, 2312 & 2364 for an average of 2339 ES=52 SD=21
Shot group 2. 2329, 2318, 2365 & 2320 for an average of 2333 ES/SD 47/21
So I am pushing these about 135fps faster than the published velocity.
Business end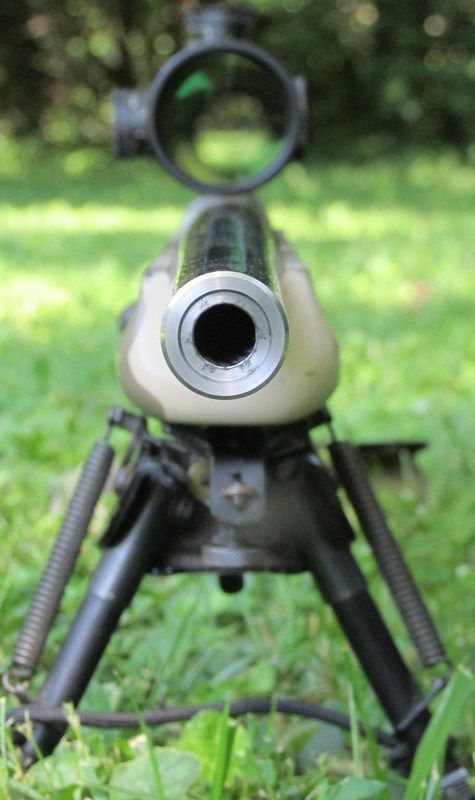 Over view.