So, I got out today to shoot.
It was a bit breezy, but, I really love this rifle.
I shot at 100 yds with, and without the hybrid suppressor, using Hornady 250gr FTX ammo.
I have a Vortex 1-6x24 Strike Eagle mounted.
I must say, I was very impressed with the amount of suppression that was achieved.
Several people shooting nearby were very impressed as well.
Ruger with hybrid
4 shot group, unsuppressed at 100 yds (2 inch dot) This with the scope at 0/0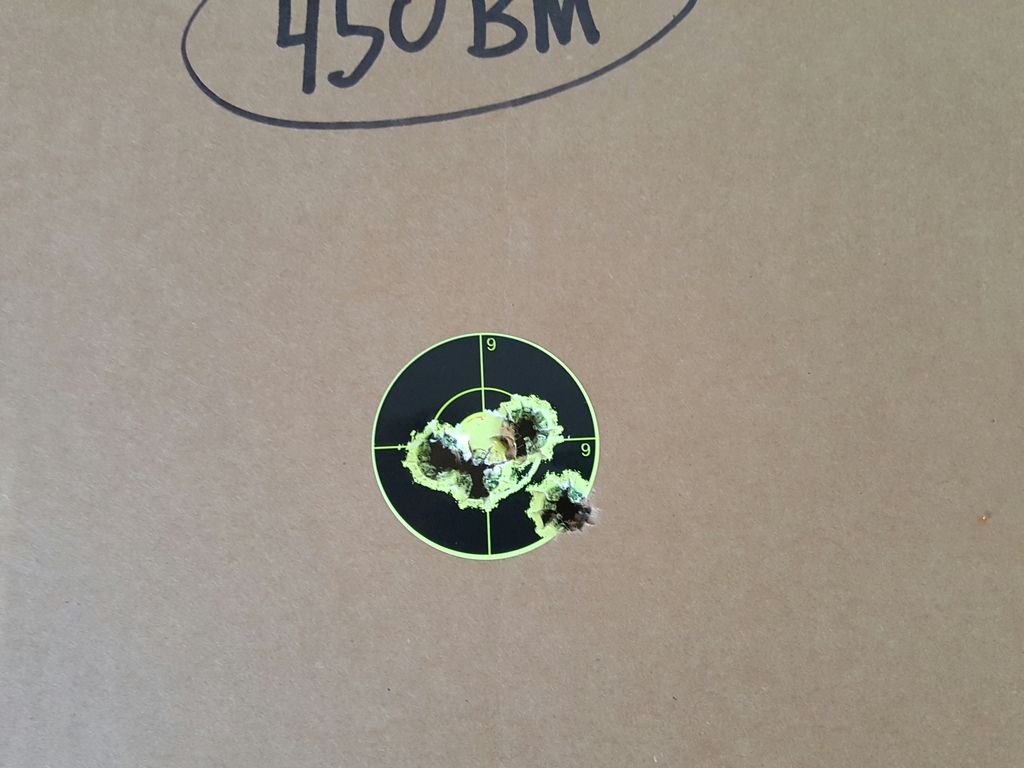 3 shot group at 100 yds suppressed (1 inch dot) I readjusted my zero up 2 1/2 inches and left 1 inch to get the suppressed zero.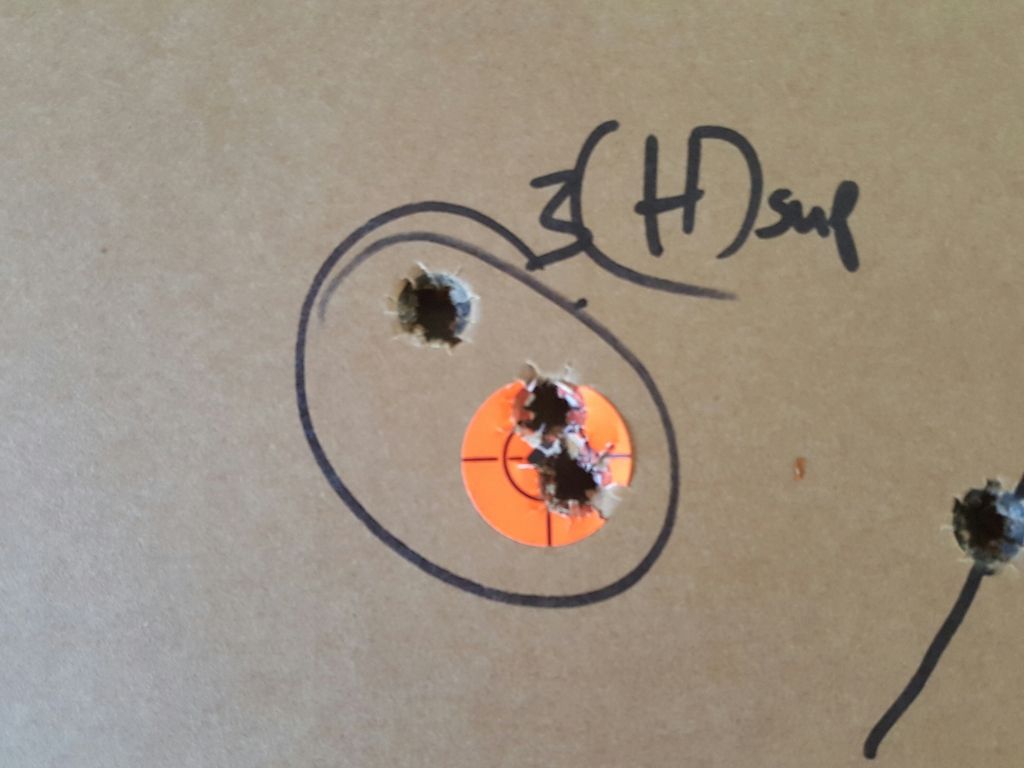 I would say this is a sweet shooting rifle.