I'm having an issue with an 11 year old jug of LilGun I bought back in September which smells like soured milk. It has been producing loads that are way faster than the average for what I used to get with previous bottles of LilGun. So while the velocities and group results listed below will be correct, the charge weights should not be relied upon unless you want your loads to run a lot slower with your LilGun.
OK, with that behind me.
The COP bullets ran pretty good all told. They definitely have a velocity that they excel at as one would expect. They being .452 as opposed to the Barnes 200 XPB being .451, shows up in the one comparison load where I squared them off against each other in terms of velocity. The accuracy edge goes to the Barnes though not by much.
Here's the stats:

It is important to mention that there is actually a toss-up between 36 and 37gr of LilGun for best group that I got. I did not want to re-do the chart.
Here are the resulting 100yd 5-shot groups done from a bench using a mechanical front rest and filled leather rear bag.
35gr LilGun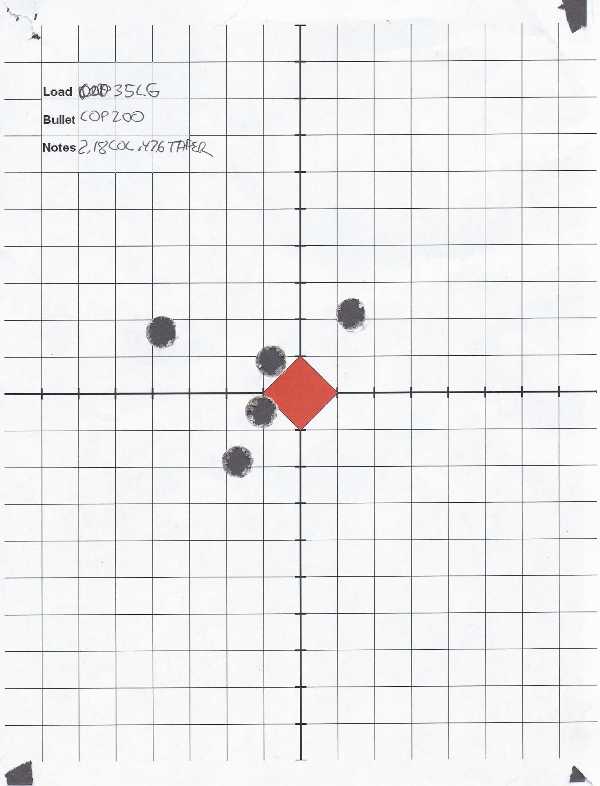 pretty ho-hum results...
36gr LilGun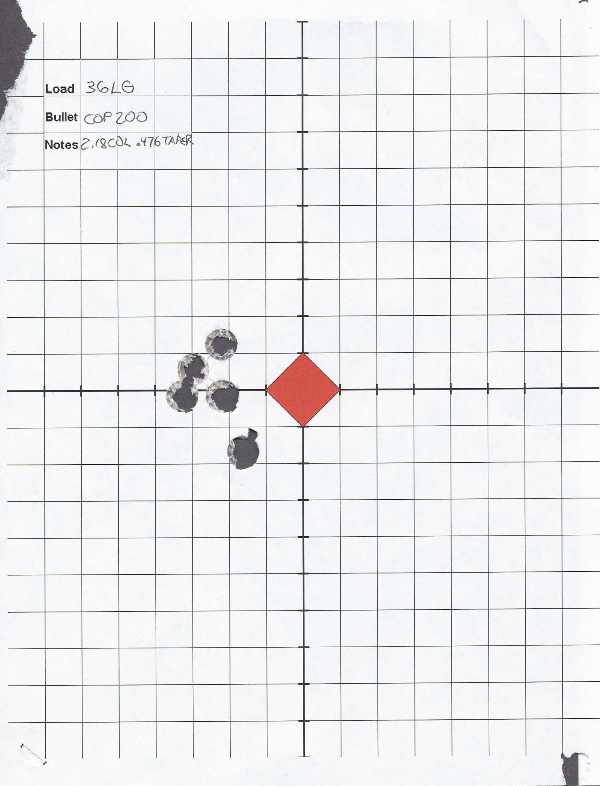 big improvement...
37gr LilGun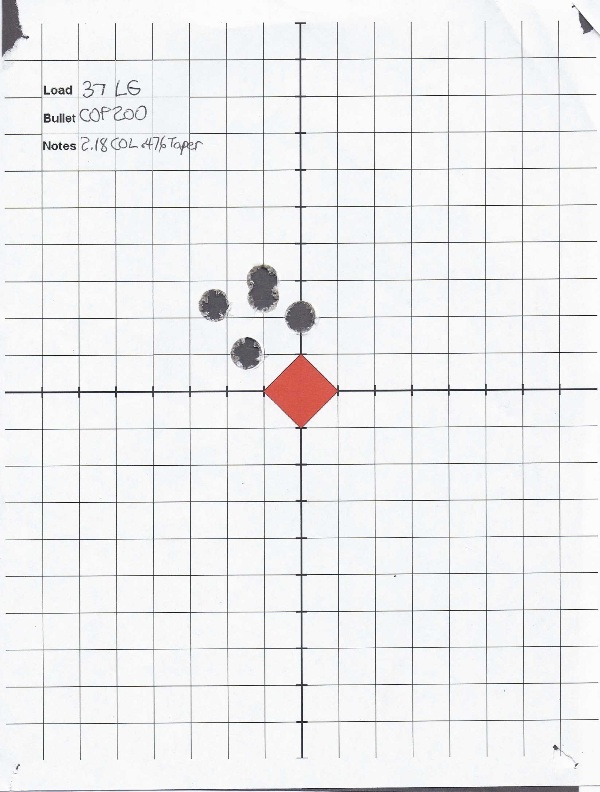 not too shabby
38gr LilGun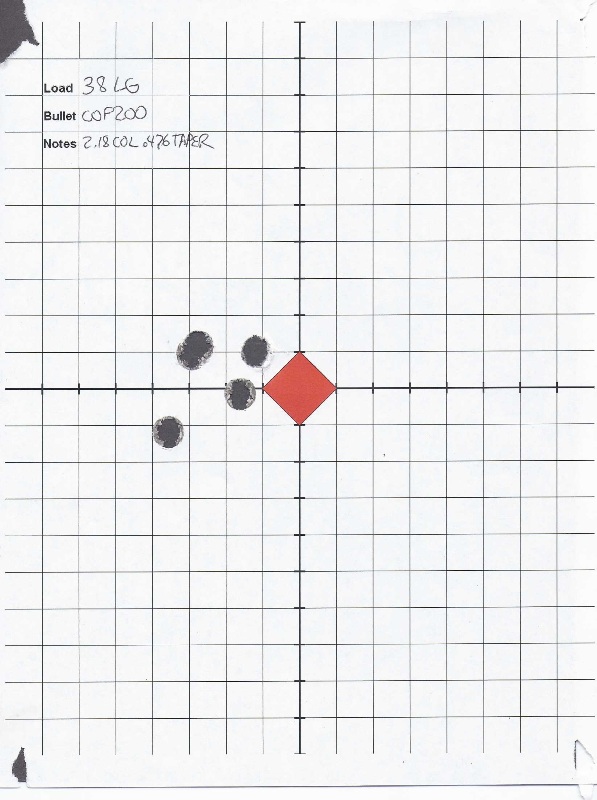 starting to spread back out...
38gr LilGun, but with Barnes 200 XPB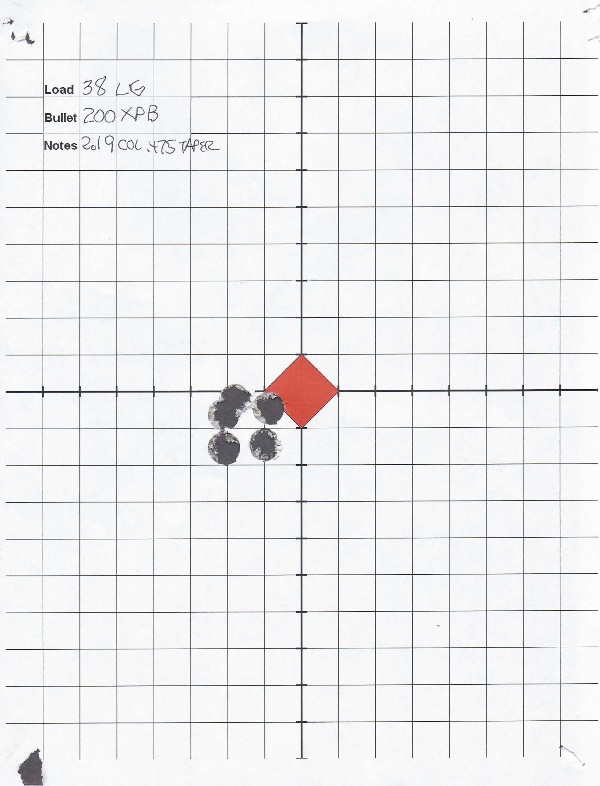 Now were talkin! When that last bit of accuracy matters, you get what you pay for. That having been said, any of the groups beyond 35gr are great choices for minute of deer.
I stopped at 38gr despite being able to load up to 41gr using my last bottle of LilGun using 200gr bullets before seeing pressure signs. Like I said, I have an issue with my recently purchased LilGun. Called Hodgdon about the smell and the friendly fellow I spoke to said nothing wrong with 11 year old LilGun and to disregard the soured milk smell. Sorry but I'm not buying.
I may take a hopefully brief hiatus to try and find another source of
fresh
LilGun. It would be nice to borrow a little from another club member if I can find one who has some, just to make sure it's not due to the new barrel I'm using. Sure don't want to have to write off 4lbs of LilGun, given its recent scarcity.
The COP 200gr HPs look like a good round in terms of accuracy, but the range was crawling with hunters tuning up before Deer Season opener in a couple of weeks. With all the members there, I could not sneak in my water jugs for an expansion test. I have a couple of days off this week and hope to avoid the weekend warriors one of those days to make the expansion test.
Hoot