Real happy with powder coat results last night!!
Took three tries to get it! Temp was WAY OFF! Getting powder right... getting knack for positioning bullets...
Third time I had temp to 385 and they came out NICE! Three more small batches and all of last four where as good as I am gonna get.
LEE push thru did A fine job too. (After) even installing gas checks on the 300's!!
Im on the road till mid next week so better post then. Here was last two bullets completed ready to load.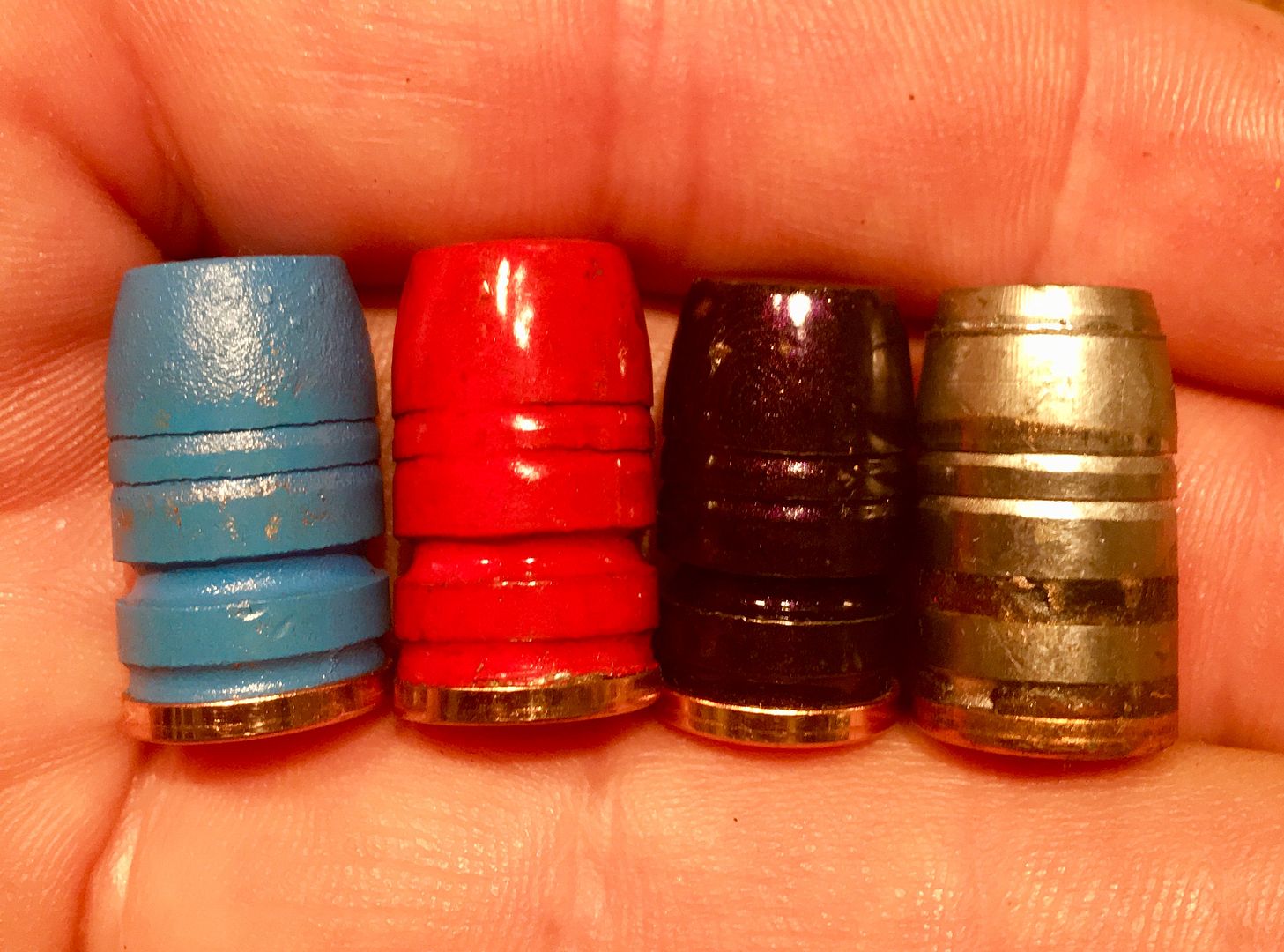 CW