But first i have questions.
I have this gem that I'd like to get a suppressor for.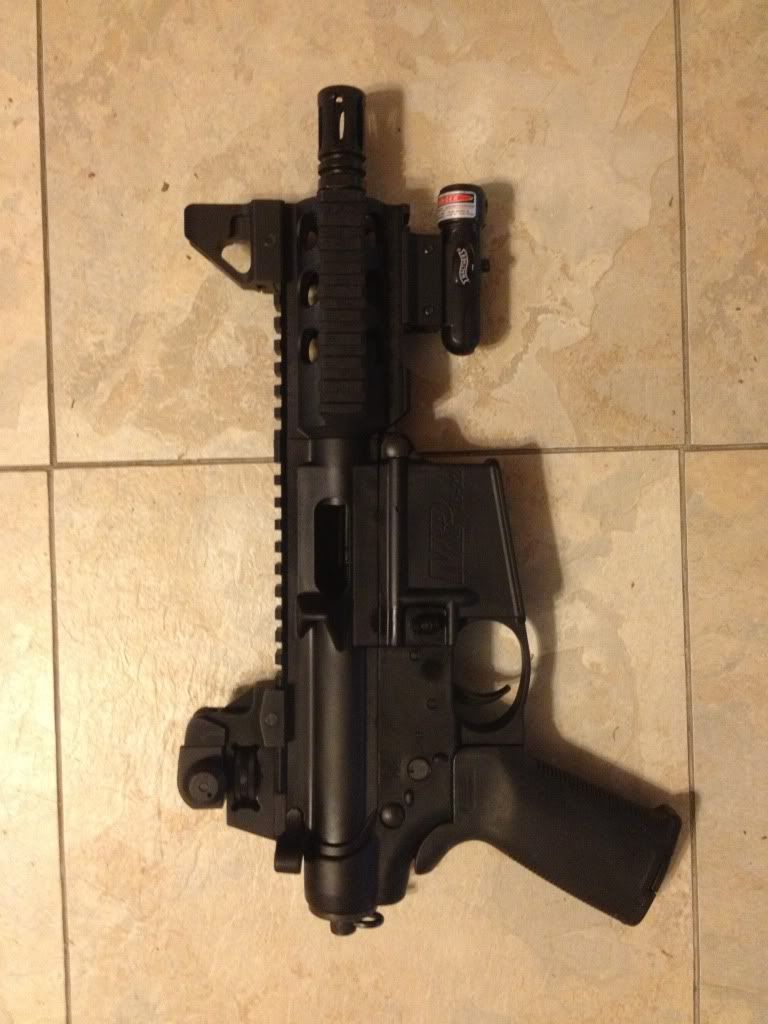 I'm looking at a sparrow for it but I'd be open for recommendations. Anyways, I'd like it to be recessed into the hand guard so it doesn't stick out like a sore thumb.
Can anyone here make me a barrel for this thing or have a recommendation to someone that can? I'd rather not cut the existing barrel down as its worth (to someone) double than what I bought it for and I'd like to keep the stock parts to convert it back incase I'd get a really stupid offer.