Over at the Sheepdawgs Campfire, we are wondering who makes this bullet.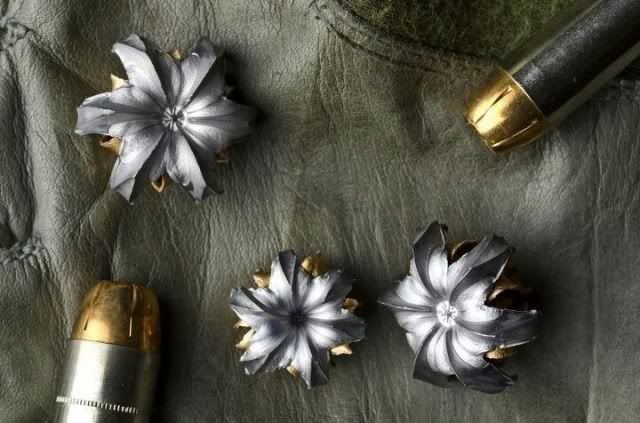 One speculation is a Golden Saber but look close.
My first thought was a Eldorado Starfire but the grooves in the forward end of the jacket are too long and the jacket appears to be brass but the core is almost a perfect copy of the Starfire.
Here are the Eldorado Starfires in a 230 Gr HP in 45ACP in my G21 mag.
Any thoughts?