45r wrote:I decided to get an 18 inch 6.5 Grendel barrel and bolt.Got to decide which upper receiver and rail now.
The accuracy and ability to shoot better at long range and several here like the 6.5G helped with the decision.
Thanks for the replies.
I used a DPMS Lo-Pro for the added stability, but I suspect just about any one will serve you as well.
FWIW, I got the 24" ER Shaw 6.5G barrel w/AA bolt. Slower powders like AR-Comp, benefit from the extra length. Though it's not a punishing caliber, I have a Ross brake on the end. Allows me to hold the sight picture in the scope up to about 16x after each shot, without having a death grip on it.
Throws 5-shot, 100yd groups like this off of a BR setup: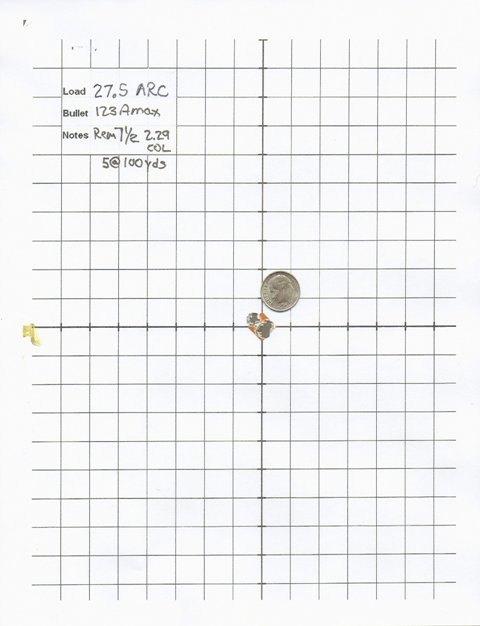 Hoot